ダイブ 武装の名の下に集う男達 六代目河内鉄生 追悼版
| | |
| --- | --- |
| Store | Nakano |
| Code | sp1x0625x01-00HNN8JQ (0200119269-0100058) |
| Price | 4,500 yen |
Info

Store Front Item DIVE Men, who gather under the name of Armament Close / Worst

Condition

開封/パッケージイタミ

Shipping Package Size

365mm x 210mm x 115mm / 464g

Shipping

Checking...

SAL small packet available

SAL small packet is not available but SAL postal parcel is available

SAL not available

Category
Same Item(s) in Other Store(s)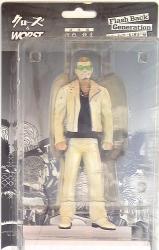 Dive Men who gather under the name of armaments It is 172063 the sixth generation under the name of a Kawachi iron student / the mourning version / white Raider ス ・ green sunglasses / armaments.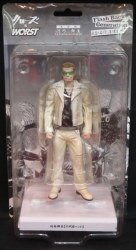 ダイブ 武装の名の下に集う男達 六代目河内鉄生 追悼版 腕章なし武装の名の下に集う男達!!編 172063
Different Condition Items(s)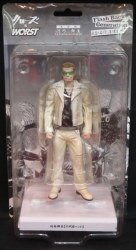 Men gathering under the name of dive armed 6th generation Kozo Kawachi Memorial version Armband Without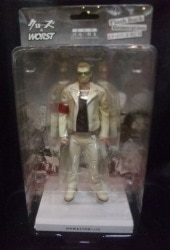 ダイブ クローズ&WORST FBG武装の名の下に集う男達 !!編 【六代目河内鉄生 追悼版】 開封/台紙イタミ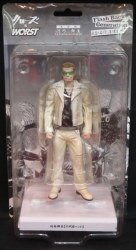 Dive edited one by man !! [Kawachi iron student (the sixth generation head) mourning version arm band Without] which gathers under the name of closing &WORST armaments opened package damaged.