English
tweet
Español
Español
Tweets by MandarakeES
Pусский
Italiano
tweet
English
Certain Shipping Methods Suspended Due to Corona Virus - Updated June 30
All Mandarake Stores Now Open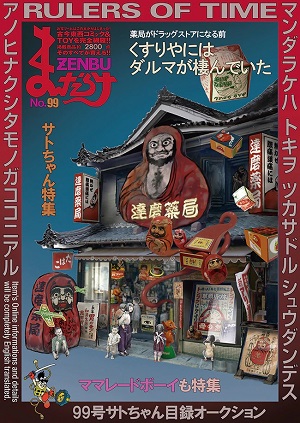 Purchase this edition of the Mandarake Zenbu auction catalog to participate in the Big Web Auction.
Originally, ZENBU 98 was planned to come out before this, but since there are still time until the release, we decided to release ZENBU 99 in advance.
We take extra care against corona with your shipped items



Before preparing products for shipping, our staff thoroughly wash their hands.

ก่อนเตรียมผลิตภัณฑ์สำหรับการจัดส่งเจ้าหน้าที่ของเราล้างมือให้สะอาด




After packing, we disinfect the items.

หลังจากการบรรจุเราฆ่าเชื้อรายการ




Your products can be delivered to you without worry.

ผลิตภัณฑ์ของคุณสามารถส่งถึงคุณได้อย่างปลอดภัย
DHL CHINA WECHAT
For customers in China shipping with DHL, you can follow your orders and contact DHL for support using the WeChat (微信) app.
DHL CN official Wechat QR code